Salem High School
Class Of 1980
In Memory
Wanda Adkins (Hayes)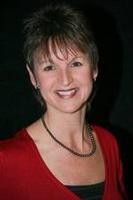 Wanda Adkins Hayes was called home by the Father on Monday, July 23, 2018, at the age of 55.

A native of Salem, Va., she attended Salem High School, then earned her Bachelor's in Biology from William and Mary. She worked at Verizon for 12 years before becoming Operations Manager for Advanced Physical Therapy in Salem. She will be remembered as a woman of remarkable grace, selflessness, intelligence, and faith.

She was preceded to Heaven by her father, Donald Lee Adkins.

She is survived by her husband of 26 years, Kevin Hayes; her four children, Stephanie Sylvester-Johnson, Blair Hayes, Patrick Hayes, and Corey Thomas; as well as many grandchildren. She is also survived by her mother, Lois Adkins; and her siblings, Carolyn Martin and Lee Adkins.

Visitation will be held from 6 to 8 p.m. on Thursday, July 26, 2018, in the John M. Oakey & Son Chapel in Salem, Va. A memorial service will be conducted at 11 a.m. on Friday, July 27, 2018, at Faith Chapel in First Baptist Church Roanoke. The graveside service will be private.

In lieu of flowers, donations should be made to the Roanoke Valley Children's Choir. Online condolences may be expressed at www.johnmoakey.com.
http://www.johnmoakey.com/book-of-memories/3572620/Hayes-Wanda/obituary.php